High Mesa Consulting Group are experienced and trusted professionals in land surveying, civil engineering and subsurface utility consultation. We combine this knowledge and experience with the latest in drone technology to offer our clients a wide range of services. While commonly referred to as 'Drones', this revolutionary technology can also be referred to as UAV (Unmanned Aerial Vehicle) or UAS (Unmanned Aircraft System).
HMCG have three Federal Aviation Administration licensed pilots who fly under the FAA's Part 107 Small Unmanned Aircraft Regulations.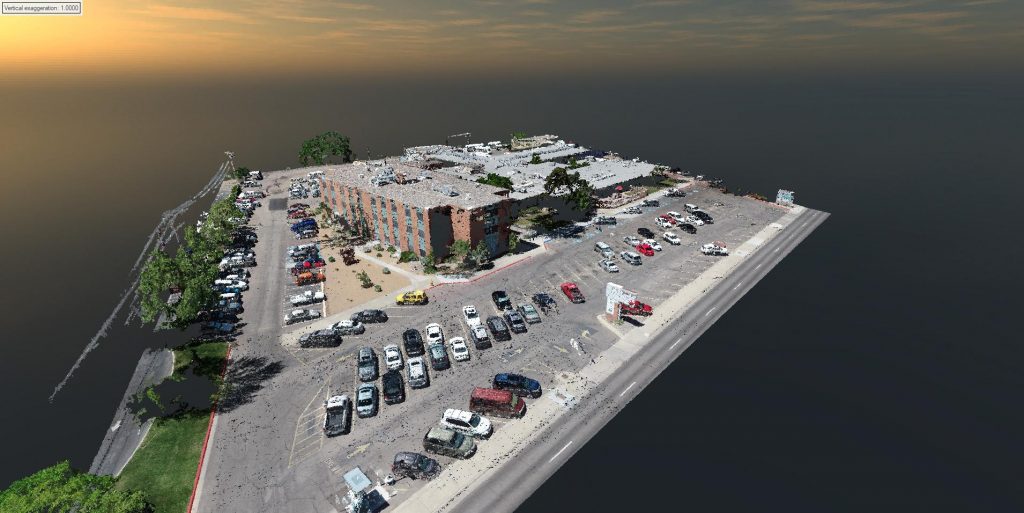 Why choose Drone technology?
Non-invasive
Cost-effective
Quick turn-around for deliverables
Minimize or eliminate health and safety hazards
When combined with HMCG's surveying abilities and equipment, drone imagery and 3D point clouds can be created 'to scale' and in 'real-world' coordinates. This allows seamless integration into design software such as Autodesk Civil3D, Revit, Recap, ArcMap, Global Mapper, MicroStation etc.
Point cloud data can be easily used to create surface contours and digital terrain models with accuracy of ½ to 1" possible.
Applications:
Small to very large topographic Surveying
Volume comparison
Marketing photography and video
Inspections – buildings, roofs, infrastructure
Construction progress and asbuilting
To see a side by side comparison of publicly available imagery (google etc) versus HMCG captured drone imagery, click here.