Planning and Design Services for a City Park Renovation, Albuquerque, NM.
High Mesa Consulting Group (HMCG) is currently providing Subsurface Utility, Professional Surveying, Civil Engineering, and UAV services to support the planning, design, and construction of a major City park renovation to an approximately 40-acre existing public facility in Albuquerque, NM.
The HMCG subsurface utility department researched available record drawings and conducted utility designation (line-spotting) for detectable utilities for the entire park. Following designation, the HMCG surveying department established survey control and employed a UAV (drone) to obtain current aerial imagery and generate a digital orthophotograph that captured the utility designation marks and current site conditions. On-the-ground surveying was conducted to collect site utility and existing improvement data and a topographic and utility survey was issued in December of 2020. This overall site planning tool will be used by the design team and the HMCG civil engineering department to support upcoming entitlement and design phase services.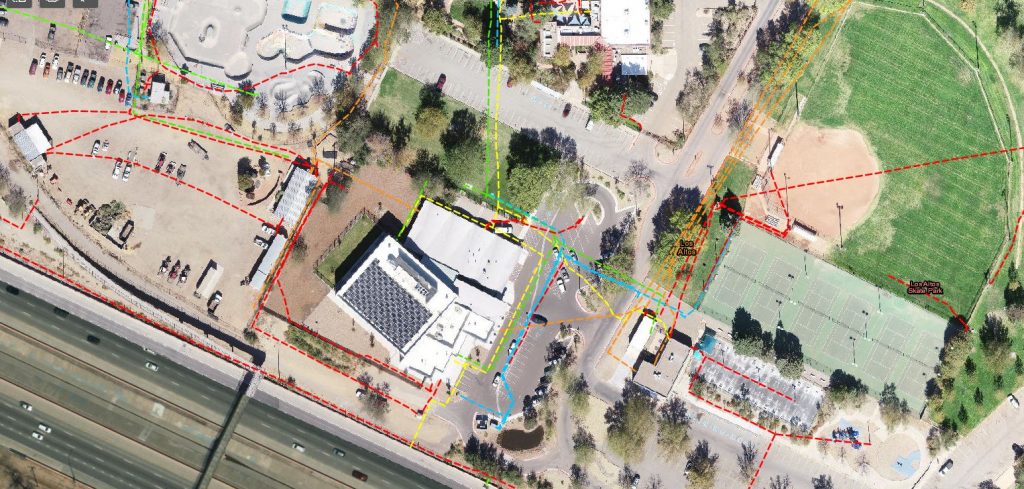 One challenging aspect of this project is the current condition of the title and ownership for the facility for which there is limited supporting information. In 1914, the Federal Government granted 640 acres of land to the City. A 239-acre portion of this grant was platted in 1955 and the NMDOT subsequently acquired right-of-way for Interstate 25 that cut through that 239-acre parcel. Incremental development of the park on the north side of I-25 has resulted in a condition whereby portions are owned by the City and portions are owned by the NMDOT. HMCG is currently providing boundary survey consultation to support an upcoming boundary survey that will document the extents of City ownership and support an agreement with the NMDOT for the existing and proposed improvements within NMDOT right-of-way.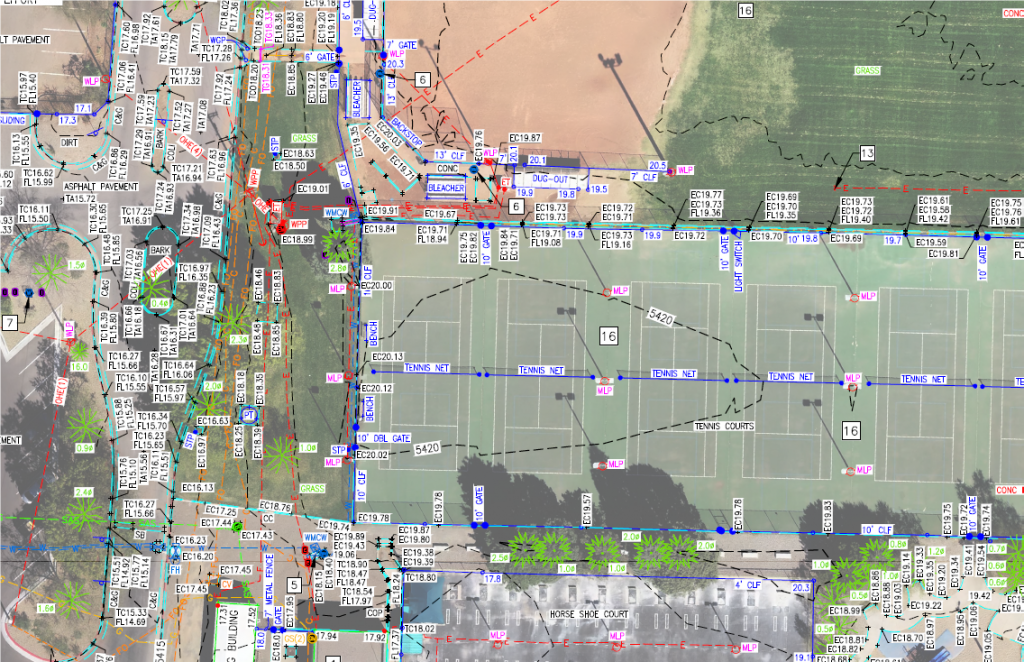 HMCG Civil Engineering Design Services will include grading, drainage, water, sanitary sewer, paving and site circulation designs for the reconstruction that will include a new perimeter circulation road, several new softball fields, paved parking, landscaping, and a BMX Pump Track. Additionally, HMCG has completed an offsite drainage analysis that confirmed two locations where significant flow rates of public (City) stormwater are discharged to the site and need to be accepted, conveyed, and discharged in an improved manner. This will require multi-agency (NMDOT and City of Albuquerque) coordination to plan, design, and construct.